CICCIC, Memorial Hall,, Paul Street, Taunton, Somerset, TA1 3PF

Tickets at £10/8/5
Doors 7.30pm. Start 8pm

Southern Belle will perform a selection of old time songs and dance tunes originating from the Appalachian Mountains. Old time music is pre-bluegrass with the roots originating from African, Irish and European workers that merged their own genres together in the US using the banjo and fiddle. The fiddle and banjo is then accompanied by other instruments and are performed as 'front porch' music for family and friends to dance and other informal gatherings.
Powered by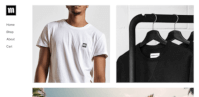 Create your own unique website with customizable templates.