Hi again all Pickin' Lunchtimers!
Next Old-Time session is: Sunday 2nd December, 3-6pm at
The Global Cafe, London St, Reading, RG1 4PS
Pickin Lunchtimes Website
Pickin Lunchtimes Facebook Group
Venue website - Global Cafe
Please do share with all your musical/dancing/clogging friends too! All levels welcome at this open cafe Old Time experience.
See you Sunday
Colm, Cathy & Stu
IMPORTANT INFO on CAFE REAR CAR PARK:
No charge if using marked YELLOW spaces otherwise PAY BY PHONE using only bays numbered 3 -16 (marked in White....see the car park's signs for more details & paying info).
Also Parking Meters available on London Street, East St, South St, and a multistorey Car Park in Queens Road).
Powered by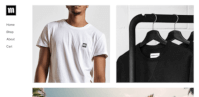 Create your own unique website with customizable templates.